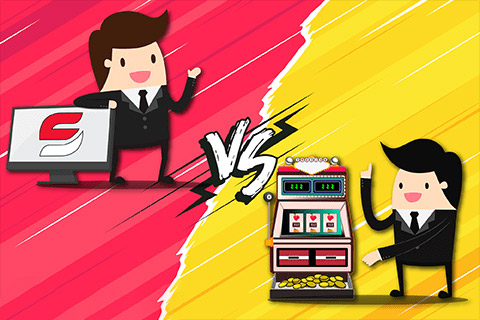 This oh-so-important aspect must be taken into consideration when one is deciding upon whether to play at a land-based or an online casino. Of course, both of these options offer the player the potential of personal gain, however, they offer it in different forms.
With the first type of casinos, one often would receive comps or some promotional prizes for peaking their interest. With land-based casinos, it's basically all about improving the 'entertainment' element of the overall casino experience. This may be in the form of, say, free food and drinks, or maybe even free /discounted hotel rooms, among other things.
Now, we are all aware that the online casinos haven't got a physical base, so any of the prizes mentioned above would be pretty much pointless from them. Rather, these types of casinos offer you promos which come in the form of special bonuses (for example, sign-up or regular rewards) including free chips!
Which one is better? Hard to say, since it all depends on personal taste after all, but one thing we can point out, as fellow players, is that when it comes to the competitive market, with the vast and ever-growing number of online casinos, these bonuses are certainly a great deal!