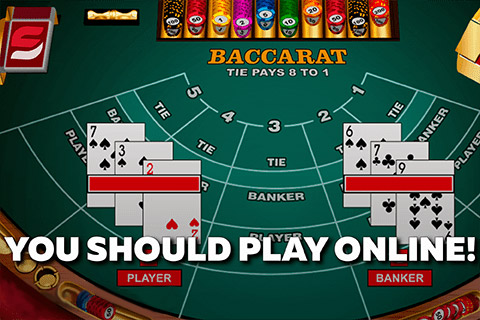 Well luckily, this article of ours is dedicated exactly to those kinds of players, in other words, the aspiring newbies. However, that is not to say that an experienced Baccarat player wouldn't have merit from reading this, as we believe they would also find it to be rather informative and interesting.
What is Baccarat?
Baccarat is considered to be a "gentleman's" game, and there is a very good reason behind this, since it has quite a long history of playing by the upper classes. Namely, by the most rich and powerful individuals. This means people from either royalty or celebrities, or even a top secret agent! The VIP sure seem to enjoy this game, which makes it a high-class gambling game to be sure!
While one may never get to 'rub elbows' with someone like James Bond, they will find themselves playing with more than a few other aspiring sophisticates, all of whom love the sheer simplicity, as well as the great payouts which Baccarat offers them. Not to mention (since we already have) it's fun! So there's the full package for you. We know we may seem like over-enthusiasts when it comes to this gambling game, but we promise you that we have our reasons.
But enough about us, this is about you. Before you, as the player, can begin by sitting down at the baccarat table and playing (this can mean an online baccarat table, just as well), you would first need to get acquainted with a few simple playing rules, and even some tricks, all of which can indeed help on your path to succeeding here.