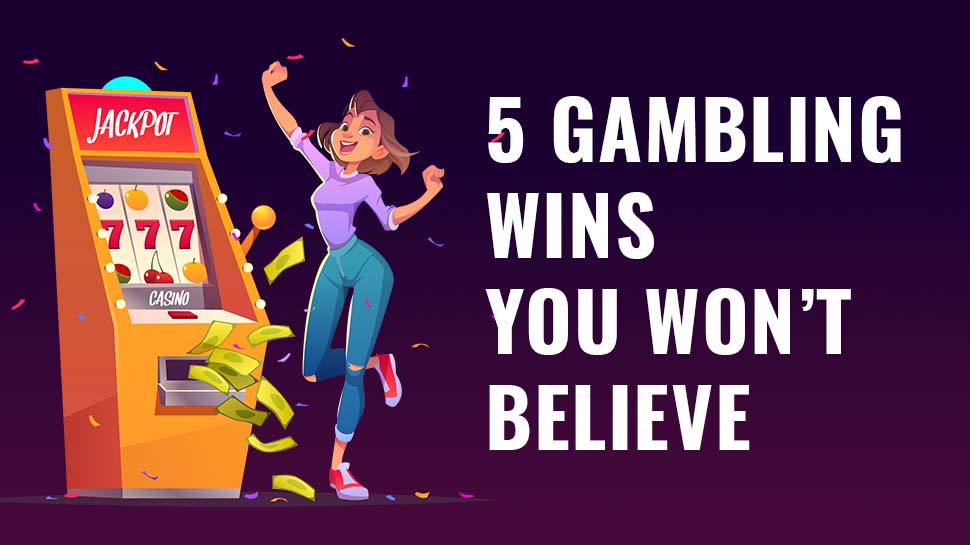 We should warn you that these cases are an exception rather than a rule, so we don't recommend players try to repeat these things, especially when it comes to selling all your properties to place a bet. Yet, these events took place and they are revolutionary in terms of casino wins!
Child's Play and the Lost Winning
As online gambling halls don't have security guys to check who exactly places bets, it turned into an opportunity for Aashish Nanak, an eight-year-old wunderkind from India. The boy has been interested in Math and when he was introduced to poker, this entirely changed his life.
In 2010, the boy entered a poker tournament, using his uncle's account. And this tournament was life-changing for the boy as he managed to take the first place and win $500,000. However, the operator refused to pay out this win as children of illegal age are prohibited to participate in tournaments and play on gambling sites in general.
But what was even more surprising is that the boy managed to withdraw funds from the site before. As a result, the boy's account was blocked. The operator's name wasn't provided to the public, and the results of this case are still unknown.
All or Nothing: The Biggest Stake on a Single Spin
While loads of gamblers think of the best strategies to make their games successful, Ashley Revell decided to literally try out his luck. Moreover, he was sure that his stake would work well, that's why he sold everything he had to use this money for gambling. Among the things he sold, there was not only real estate but also clothes and other possessions worth $135,000 in total.
In 2004, he entered the Plaza Hotel & Casino and opted for the Las Vegas roulette table. And what did he do then? Yes, he placed his luckiest stake ever, betting $135k on a single spin. It was a bet on the red lucky colour, and how surprised the man was to double his money instantly. About $600 was given to the dealer as a tip, while the rest of the money has been wisely invested.
Today, Ashley doesn't gamble, but his business is connected with an online poker business. Plus, his story has been highlighted in the legendary Simon Cowell's TV game show called, appropriately, 'Red or Black?'
Granny's Lucky Sevens
Well, sevens are considered to be lucky numbers associated with wins. But in craps, some bets are winning when players don't roll sevens. And you can keep on playing until this 'devil' number is rolled out. That's why Patricia Demauro decided to opt for this bet type when visiting Atlantic City's Borgata Hotel Casino and Spa.
Since her first rollout, Patricia realized that she will be known not just as a granny who cooks pies but as a granny who managed to do something unbelievable. During her really long gaming session, she managed to have 154 successful rolls without getting a seven.
Actually, it not only provided the lady with an awesome prize but also allowed her to break the world record. In this case, the odds are also unbelievable as statistically, the winning Patricia managed to get takes place 1 in 1.56 trillion.
In humble granny fashion, Patricia decided to keep the amount she won a secret, but experts believe that her prize is equal to hundreds of thousands. And you will be surprised what she managed to do afterward. Patricia didn't want to play again, so she simply decided to spend the next 2 nights acting as a spectator rather than a shooter.
Shipping Company and the Gambling Investment
If you've ever heard about FedEx, you may have heard that it's an extremely successful company with annual earnings in the billions. However, it wasn't so when the company faced problems with money.
In 1971, Frederick Smith invested millions to build his shipping company. And as he wanted to ship all over the globe, the business was super expensive to support. So one day he nearly turned bankrupt, having only $5,000 in his pocket. However, Smith didn't want to sit idly, so he took his money to Las Vegas and placed a few stakes. That's how he turned $5,000 into $32,000.
After a while, he managed to get $11 million and this amount significantly improved things in his business. This allowed the FedEx company to survive and become nearly $40 billion worth.
Gambling to Support Charity
Usually, gambling isn't connected with charity, but not in the case of Phil Laak and his beneficial poker marathon. The man wanted to raise money for the cancer research-supporting Camp Sunshine Charity, so he decided to find an unusual way to do this.
The concept of his marathon was to have the longest poker session in history. And he did it, remaining at the poker table at the Bellagio in Las Vegas for 80 hours. Moreover, he decided to stay for 35 more hours, achieving the 115-hour run in total.
And no, his achievement isn't connected with caffeine or stimulants as he is keen on nutrition science and fitness. Even the short break Laak had he'd spent on 30 push-ups to earn an extra $1,000.