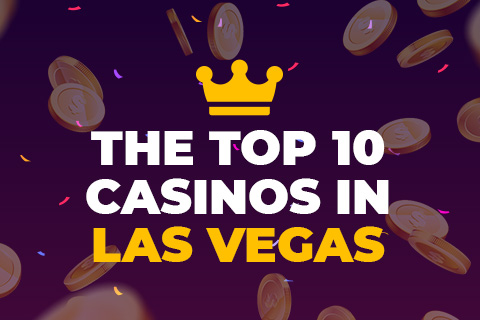 Now, we must admit that precisely due to the fact that there are so many high-class and famous casinos, particularly when it comes to the gambling hot-spot in the United States, Las Vegas. This means that we cannot, no matter how much we'd want to, talk about all of them here in this article of ours.
Still, what we can do is offer up some tips on which ones you should definitely visit, and we're proud to say we've managed to create a list of the very best, elite top 10 casinos that you can try when in Las Vegas.
If you're interested and curious about knowing just which ones made the list, all you have to do is read on below. As well as listing them, we shall also provide a brief description of these chosen Sin City casinos.
1. Bellagio
If you happen to be a gambler who is all about finding an elite playing experience, then we can definitely start this list by stating that "Bellagio" exactly fits the bill. This upscale casino has the honor of offering its respected clientele special semi-secluded playing tables for trying their luck at all those casino favorites including blackjack, roulette, and craps. For instance, the poker room is the very definition of luxury, offering plenty of high-stakes action, as well as the 'high-limit'
slot machines
which do their job excellently by tempting any passersby with the grand chance of hitting it big.
2. The Venetian
Next up, we have the "Venitian", which quite a large casino and can boast with more than 2,500 slot-and-video poker machines, as well as 115 gaming tables, and even a high-stakes section, which consists of 12 table games. One more thing we can say for sure about this casino, is that it is absolutely architecturally amazing, with an ornate look inspired by the Renaissance era, and this goes with breath-takingly beautiful frescoes which everyone can gaze at if they just look up at the ceiling.
3. Mandalay Bay Resort and Casino
The only casino located in Las Vegas, which is larger than this "Mandalay Bay Resort and Casino" would be the enormous "MGM Grand"! In this second-largest casino, the player can revel in as many as 2,400 slot-and-video poker machines, as well as 122 gaming tables and even an extremely luxurious 'race-and-sports book area' which sports 300 seats and 17 screens, which also features the largest screens in the desert!
4. Flamingo Las Vegas
The first thing we can say about this casino, is that it has been operating successfully for over 5 decades now, and still going strong. The "Flamingo Las Vegas" was, quite surprisingly, opened by the well-known gangster, named Bugsy Siegel. It features a fun, Caribbean theme, which means it's an environment that gives customers a choice in hundreds of slot-and-video poker machines, as well as blackjack, roulette wheels, and many more things.
5. Rio
The name itself pretty much gives this casino away: it has a grand Rio Carnival theme going on, and since this is rather a popular theme, not just in Brazil, the "Rio" certainly counts as one of the top-rated casinos in Las Vegas, especially when it comes to the quality of service. It offers almost 2,500 slot-and-video poker machines, but also dozens of blackjack tables, and even 11 roulette wheels, all of which will surely tempt you, as the player to try your luck, and this regardless of how small or large your bankroll happens to be.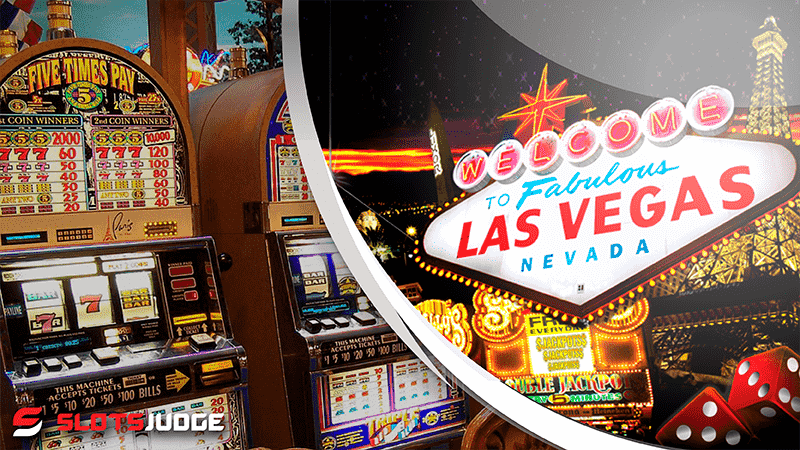 6. Caesars Palace
We doubt there is a single player out there who hasn't at least heard about this oh-so-well-known Vegas casino. It certainly counts as one of Sin City's most famous and elite casinos, which is reason enough to visit it, if you were ever given the opportunity! There are 2 wings which make up the whole gaming area – one is for the high-stake players, and the other, newer "Olympic Casino", which caters to the more 'ordinary' players – namely, those with smaller bankrolls. Offering over 2,000 slot-and-video poker machines, as well as craps, blackjack tables, and even roulette wheels, this particular casino represents a place where the player can easily spend their whole day in.
7. Paris Las Vegas
If you happen to be a Paris-lover, we can guarantee that you would simply
adore
this casino. There is an incredible 50-story replica of the magnificent Eiffel Tower here which extends into this casino. As for the décor, it specifically mocks the very streets of Paris itself, and offers more than 2,000 slot-and-video poker machines, as well as over one hundred gaming tables to take your pick from. Needless to say, the "Paris Las Vegas" an excellent place to 'drop a buck or two'.
8. MGM Grand Hotel and Casino
As we've already mentioned the world's biggest casino and entertainment complex, we might as well take a minute to talk about the first! With 4 separate and themed gaming areas to pick from, it's obvious that this casino is nothing short of massive! It offers as many as 3700 slot-and-video poker machines, other than the 76 blackjack tables, and 15 craps tables. Back when the "MGM Grand" opened its doors for the very first time, it took 39 armored cars 2 full days in order to bring in enough cash for stocking this place!
9. New York, New York
Exactly as the 'Big Apple' itself, this casino is truly visually spectacular, what with its half-sized copy of the Statue of Liberty and even a smaller version of the famous Empire State Building, that can be used for housing the guests. Offering 2,400 slot-and-video poker choices, as well as more than 40 blackjack tables, and 7 roulette wheels, this magnificent architectural gem is an ideal place for playing a few hands or simply giving your luck a try when it comes to one of those 'One Armed Bandits'.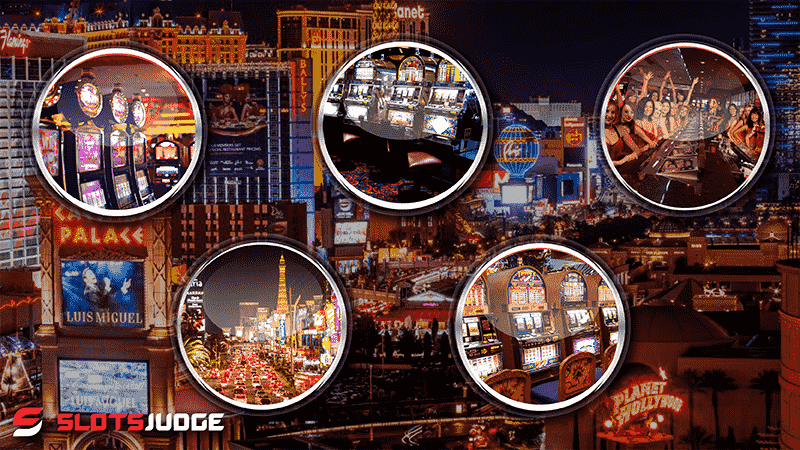 10. Monte Carlo
Last, but by no possible means least, this extraordinary and plush casino was built to resemble the "Place du Casino" located in Monaco (the biggest European gambling hot-spot). It offers a truly vast assortment of more than 2,000 slot-and-video poker machines, and also dozens of blackjack tables, as well as 10 roulette wheels, all of which are bound to keep any player busy for hours on end. Like we mentioned, the seating in this place is plush and completely comfortable, and it's also a great place for all you high-rollers out there, as it offers above-average table minimums.
Conclusion
What more is there to say in this mini-casino guide of ours? We believe these 10 casinos are the perfect reason for any player to visit the magnificent Las Vegas. If you agree, we suggest you start packing your bags and booking your plane ticket straight away! Best of luck to all of you!