Back in 2013, Google made the decision to remove all real-money gambling applications from its Android 'Play Store' after being unable to develop restrictions on the apps for different ages – which is, of course, important given the required age for gambling is 18.
There have been many other ways to get the different apps onto your Android device which is allowed – with different companies allowed direct APK downloads to your devices from mobile websites or through SMS links, QR codes or other sources like GetJar.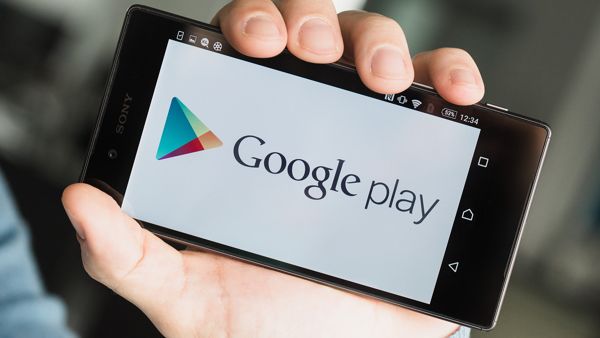 For most individuals, companies, groups, this is great news but for some sites and dedicated stores outside of Google Play may well be seeing this as an unwelcome development. GetJar provide all sorts of apps so may not be too disagreeable to the change, but Betcade are an online app store that was set up a few years ago with the sole purpose of housing gambling application source files (APK) for users to download and install hundreds of gambling apps.  
Now before we all get too excited and thinking this is a huge step forward, Google did allow some forms of real money style gambling back into the store, somewhat under the radar, back in 2015. Some of you will have heard of the NFL sites in Draftkings' or FanDuel's who's apps allow real-money activity in their fantasy football related content – these were added back into the Play Store on September 15.  
Nobody can even begin to estimate what comes next once applications for Gambling apps to be reinstated start being submitted, or even what impact it will have on company projections and activity, but it's a good sign and a good step forward in our opinion for Android and Google to not only compete with Apple but to offer a full service to all its users.  
If you talk statistics, then Google will understand it's Android users spend less time in the Play Store than Apple users spend in the App store, but not just time, money as well – this is likely to due to the varying restrictions they placed on the allowed applications beyond gambling apps and developers.  
The re-introduction of gambling-related apps will not only serve companies well moving forward but developers too. The Android Studio allows Android developers the chance to be fully active in developing apps, new and existing, and afford even more freelancers and smaller companies the chances to increase their portfolio and assist with growing the product once again.  
Let's think about motivation, let's think about timing, let's think about what Google are thinking;  
Money is the currency to everything, so timing comes down to the fact that money is made from companies who provide gambling, and Google can make money through the offering of gambling apps from those companies and other providers by letting them in and offering the downloads.  
Motivation? Well asides from money, Google believe they've got the right counter-measures in place now like anti-spamming protocols so that the quality and integrity of the store can remain intact with the different demands and stability needed for the gambling apps to get the best kind of performance and usability.  
Overall you have to think it's a good move by Google, even if debatable long overdue – no doubt later this year will see the big players like bet365, Betfair and Paddy Power leading the sportsbook pathway back into the store with Casino's the following suit before the full case is ready and Google can, finally, compete with Apple with their store content and offering.