But don't worry, there are also more than several of those that really do, and here's where we come in. We'd like to have the pleasure of introducing you to a few of these gambling tricks, and then it will be up to you to choose whether to use them or look for better ones.
1. Those Ever-So-Important Pay Tables!
That's right, ladies and gentlemen. It is of the utmost importance that you never forget to check on the pay-out rates concerning any slot game you will decide on playing. Needless to say, you will need to check on this important matter
before
you choose the slot machine to begin with! Even the rookies among you must have realized that each slot machine has its own individual set-up with different pay-outs. Let's just say that the outcome can truly make all the difference.
In the case of online slots, you can usually (of not always) find the pay tables under the rules and help menu of each slot. Once more, you should know that both the number of pay-lines, as well as the pay tables, can differ greatly from slot to slot. Which is all the more reason for you to take it slow and do some homework before you finally let those reels spin!
We're fairly certain we don't need to advise you to look for the slots with the with the most advantageous pay-lines, or the best pay tables, or even the most bonus features. You're probably already doing that on your own, as you should, since it's small steps like these which can either make you a grand winner, or leave you penniless.
2. Keep a Lookout for Even Larger Bonuses!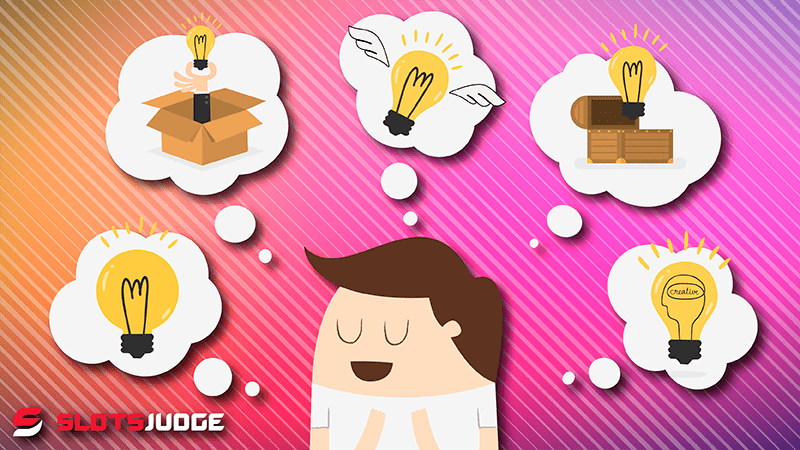 Since we mentioned the bonus features above, we'd like to take some time to concentrate a bit on what they mean for you and your bankroll. It's already a well-known fact that in order to enlarge your wallet, you will need to take as much advantage as you can of any huge promo offers which pop up from time to time. This can either be a seasonal thing, or perhaps the casino in question is trying to push some new offer. Whatever the reason for it may be, you can definitely snag some amazing deals that way.
The promo offers can vary greatly, from Free Spins, to bigger than usual Match Bonuses, and other things. It all boils down to knowing exactly what you're looking for when choosing the right type of bonus for you personally. And since we're not referring to any specific player among you, and your all individuals, you will need to decide this for yourself, we can only help you so much in your decision-making.
3. Oh, Those Fabulous Free Spins!
Taking a mere moment to say one more thing about the Free Spins (which are offered more often than not, due to popular demand), you should know that you, as the player, can certainly use these to 'spin' things to your advantage. Yes, we made a pun – forgive us, we couldn't resist.
By claiming some of these Free Spins, you can easily try out a slot game which you've been eyeing, and, at least hopefully, begin building that bankroll of yours for free! Hey, we can't see anything wrong with trying out and learning about a slot free of charge, while also getting a free opportunity to win! We bet you can't see anything wrong with that logic either, so take as much advantage of any Free Spins you're offered as you can!
4. Knowing Where Not to Play
Another important aspect of getting the most out of your slot gaming experience, is to know where to find a 'loose' slot machine (more information on why you should look for those further below). We'll admit that even the most seasoned of slot players may have some difficulty with this little 'hunt' of theirs, as most casinos place these loose slot machines in a quite strategic, meticulous manner – practically all over the casino!
This whole 'physical placement' strategy of theirs is so that in this way, the players would be seeing big wins everywhere! This naturally encourages them to keep on playing, but here's the thing: this usually means that loose machines are right under your nose – which is exactly why most players find it hard to locate them! It's an age-old fact that we rarely see what's right under our noses. So, the best thing is to keep your eyes peeled for slot machines which are placed at the most convenient and visible places in your chosen casino.
Having said all this, it's always best to look for
online casinos
instead, as they are usually far more lucrative than any on-site casino slot machines. While we're on on-site casinos, it's always best to wait until you arrive at those, instead of playing at, say, airport slots, or any other transit areas to your true destination. It's best to avoid playing at such places.
5. Loosest Online Slots, You Say?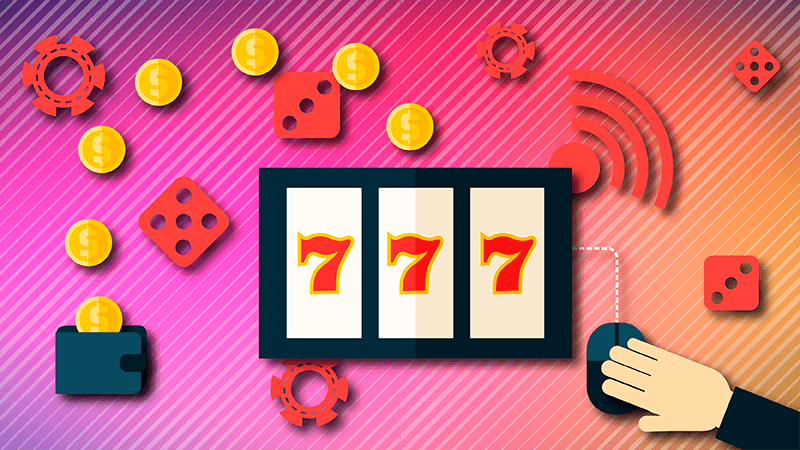 Look at it this way: if that losing streak of yours has been going for quite some time now, you should seriously consider moving on to a different slot machine! It may seem overly simple, and even rather superstitious, but you'd be shocked as to how efficient it really is! Slots, whether online or any other, can also vary when it coms to how easily they can pay out.
In fact, if one listens to what leading experts on the subject have to say, then one would know that the major gaming centers make sure not to place loose slot machines next to each other. So, if you happen to be playing on-site, then move a bit farther then the next slot machine, and if you happen to be playing online, then choose a different slot game altogether!
All you need to remember is that placing more and more coins into a slot machine which is clearly losing, by no means increases your winning chances. This is because, as all players should know, each new spin is completely random and a unique event. Keep this in mind and you should be fine when choosing, as well as when knowing when to switch slots.
Conclusion
Even if you feel a bit skeptical and find it hard to believe, these 5 simple slot-related tricks can really help you not just have more fun, but also keep playing for an extended period with the bankroll you have. And hey, there's no need to take our word for it, simply try them out yourself and see how effective they can truly be! All that's left for us to do is wish you the best of luck out there!