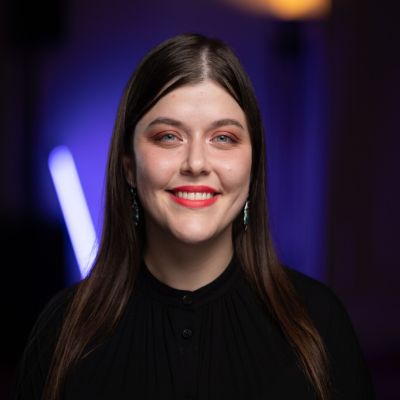 Aleksandra Andrishak
Editor-in-chief
If you're a fan of online slot games, you know that staying on top of the latest slot releases and industry updates is key to maximising your enjoyment. To help with this, Slotsjudge has one team member who's dedicated to making sure readers have all the information they need: communications manager Aleksandra Andrishak.
As a bridge between slot providers and players, Aleksandra is always on the lookout for the latest releases and updates from the top industry names. With her extensive iGaming knowledge, she's able to bring a wealth of insight and analysis to her work, helping readers make informed decisions about the games they play.
But Aleksandra doesn't just sit behind a computer screen all day. She's also a fixture at major iGaming conferences around the world, where she's able to connect with providers and other industry insiders to get the inside scoop on what's new and exciting in the world of online slots.
Whether you're a seasoned slots pro or a newcomer to the game, you can count on Aleksandra and the team at Slotsjudge to keep you in the loop and help you get the most out of your gaming experience.