So, keeping this in mind, this time around we'd like to talk about a game that has practically taken over all of the casinos in Macau. And since Macau is one of the biggest gambling hotspots out there, that really means something! Which game are we talking about exactly? Well, have you ever heard of Sic Bo?
Even if your answer is no, we can only strongly advise you to get to know this game, and while you're at it, we'd also like to inform you of some of the best strategies for excelling at it, should you ever choose to give it a try for yourself.
Some More Information
Before we reveal these useful tips, let's say a few more things about Sic Bo. As you can imagine, it takes its roots from as far back as Ancient Chinese culture. It also goes by the names of "dai su", and "precious dice". The latter of these names already tells you that dice are involved, or, to be more specific, three dice.

Naturally, like all the other gambling games, whether traditional or modern, with western or eastern origins, Sic Bo is a game which is mostly based on luck. But that is not to say that there aren't certain strategies which can make a difference in your gameplay, as well as your winning chances! So, if you're even slightly curious as to just what these potential outcome-changing strategies are, simply continue reading, folks! We've got the best 5 on offer here.
1. Get Your Thinking Caps On!
And right from the very start of the game, mind you! What exactly do we mean by this? Many things. For instance, before you even sit down and get your game on, you will need to carefully choose where to sit. It may sound silly and overly-simplistic, but many continue to claim that the right table can greatly influence your winning chances when it comes to Sic Bo.

We know it may sound like a superstition and nothing more, but hear us out (read us out?) on this one, as there are numbers to back it up. You see, the value of the table is always determined by the odds which are offered on 4's and 17's totals.

All you need to do is take a good look at the layout of the table and you will find the rates written right below the numerals in the very center. Furthermore, the best House Edge one can expect would be about 65-to-1, or, if you prefer percentages, 8.33%. Remember, we said best. As for the usual average, that would be about 60-to-1. In other words, the House Edge would be 15.28%.
2. Tick-Tock, Mind the Clock!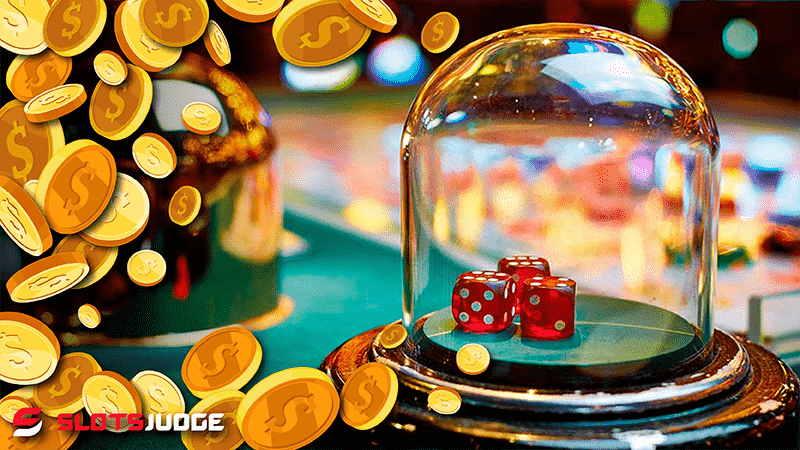 That's something really ironic to say when the topic you're discussing happens to be casino-related, since there are no clocks on any walls in any of the casinos world-wide. That is their own personal way of 'tricking' you, as their dear and respected player, but more on such 'trickery' some other time. Let's not lose track of what our actual topic is: getting the best you can get from Sic Bo.

We don't actually mean for you to keep your eyes glued on a time indicator while playing this game. What we are referring to is one of the primary strategy tips when it comes to Sic Bo – staying a little bit longer than you've initially planned!

The reason for this is because staying long term and making sure to bet at the lowest-possible House Edge is, more often than not, quite the profitable thing to do! Granted, your chances of possibly doubling your budget are a bit far-fetched. Still, you could definitely increase your chances at winning in a much shorter time than it usually takes. All you have to do is keep at it for a longer period.
3. Getting the Most Out of Those Casino Promotions!
If you're a seasoned player yourself, you know we are telling the truth when we mention that the gambling market competition has done nothing but increase in recent times. The result of this may just be in your favor after all, as this usually means that everyone tries to offer you, as the player, various promos and bonuses, all for the sake of grabbing and keeping your gambler's attention!

Seems logical, all right, but what we're advising you, as their "target", so to say, is to take as much advantage as you can from this 'generosity' of theirs! What you need to do is never forget to ask at the Customer Service desk at your chosen casino about more information on free chips, bonus cash, or casino services!
4. Too Much of a Good Thing? Definitely!
Like we already pointed out, playing for longer periods is most certainly in your favor with this gambling game. But that doesn't mean you should forget your self-restraint, as a professional player should always know when the time has come to call it a night!

Knowing when to quit is crucial, as, sad to say, the odds will always be tilted in the favor of the House when it comes to Sic Bo. Which means one simple thing: the longer you gamble, the more the risk increases as well! Yes, this is in spite of the fact that your winning chances increase too. The best thing you can do, in order to make sure you are gambling responsively at all times, is to set up a personal limit for yourself, if you haven't already.

This could be a time limit, or even a specific number of spins. And always be sure to stick to this limit, not just with Sic Bo, but any other gambling game, no matter the final outcome. So, and your cash, are much safer that way.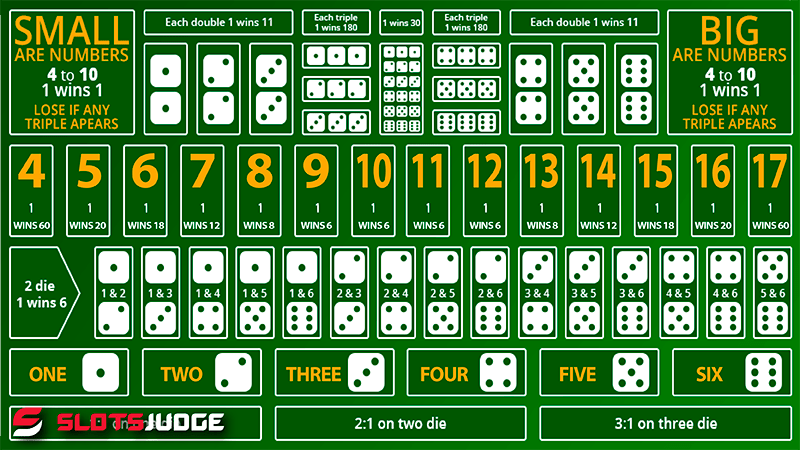 5. Don't Give Up!
This is one of the best, and most common strategy tips for every possible gambling game out there. Just because you're failing at the start, doesn't mean your luck is ruined for the whole night. Keep at it, and keep your chin up, as thinking positive is the way to go in such cases of unlucky streaks.

Your luck can always turn around for the better, and if you've already lost patience before it does, and quit, you may feel regretful later on for not finding out what could've happened if you remained firm in your gameplay. While 'better safe than sorry' still counts, you should also remember the old, ever-so-wise saying: 'Good things come to those who wait'.
Conclusion
There you have it, ladies and gentlemen. We certainly hope that we've managed to help you in building a successful strategy the next time you decide to do some gambling. This goes particularly for those of you who wish to try this Asian game, or those of you who are already fans of it! May luck never run out on you, and remember, it's also about having fun!