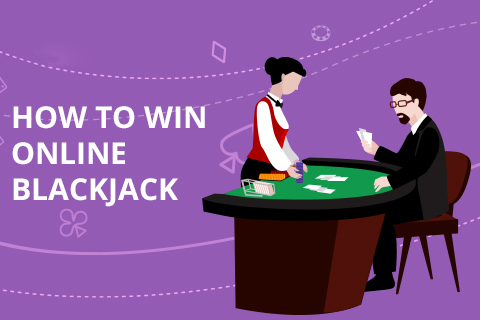 Different to its table peers by the sheer fact it involves a great extent of skill and understanding, Blackjack requires an elaborate plan if we are to become proficient at it and get courageous enough to play it for real money.
Blackjack beginners will be overwhelmed by the sheer volume of information available on the Internet, regarding this highly admired table game, along with different ways on how to win online. It's not a great number of the articles, however, which are really trying to get inside the head of a Blackjack beginner and try to visualise the dilemmas they face.
That is exactly why we at Slots Judge are here to break it down into nuts and bolts in order to present a step by step guideline on how to win in Blackjack online. We won't be attempting to exhaust you with dry text in just another in a pile of extensive pieces that will do nothing other than confuse you.
Before you here is a simple four-step process to help you devise a plan of attack on Blackjack tables. Read away.