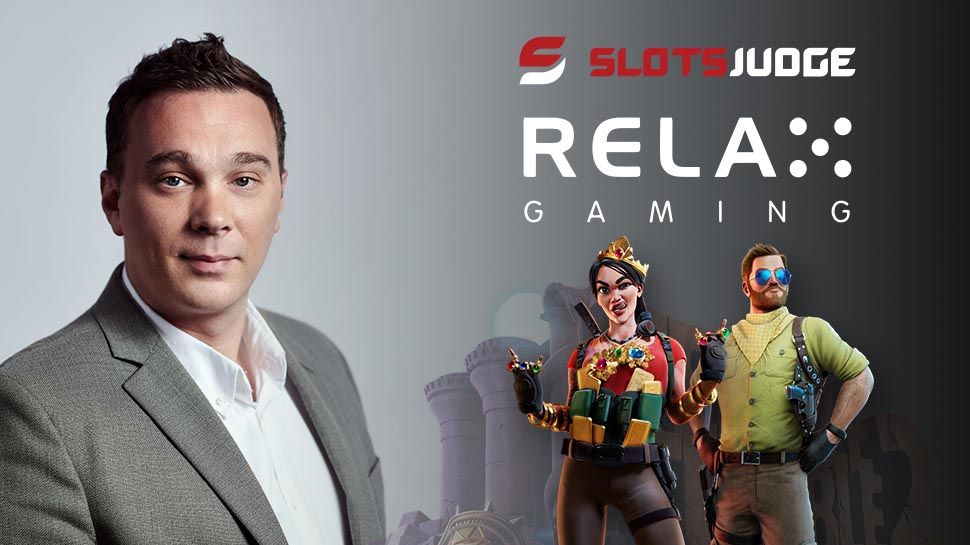 The Dream Drop Jackpot is a pretty extraordinary product, can you give our readers an insight into the studio's thought process when first developing this jackpot?
The market has had several global jackpot offerings in the past with some of these being well known and widely enjoyed. However, Relax understood that there was a gap in the market for a new offering, but with an innovative twist that was needed to modernize and also offer players something different.
We have been working on the jackpot server for a long time and it's always been one of our key intentions to launch our own flagship product. We wanted the Dream Drop series to stand out from the crowd and provide a key differential reasoning for people to play this over other jackpot slots. The must-win element featuring high action and high-frequency wins was intrinsic to both the DNA of Dream Drop, but also the game flow and mechanical makeup of the product.
There are a lot of big money jackpots on the market right now. What is it that makes Relax Gaming's Dream Drop really stand out from anything else out there?
There are of course some established jackpot brands on the market but fundamentally Relax felt there was a gap in innovation on the market. Many of the products on the market are several years old and game maths and flow, as well as expectations, have moved on in recent years.
One thing that is very obvious to see is that there is often a highly protracted timeline in fallouts, Relax sought to make its offering more tangible, with higher action and faster pace. Some Mega jackpots take over a year to fall, whilst our first Mega has fallen in just over 6 weeks, coupled with over 15 Major jackpots. The key standout value of Dream Drop is the faster pace and action, as well as players understanding clearly the maximum it will reach before being hit.
Relax Gaming has a strong reputation for creating truly innovative slots such as the legendary Money Cart series, was there ever a worry that producing a progressive jackpot would deviate too far from the norm in terms of what the studio offers?
I think Relax content is now becoming highly synonymous with high-quality, both mechanically and graphically, simply developing some of the best content on the market - a position we strive for constantly and always aim to improve and develop.
A progressive system of course is a deviation from our mechanical flow and norms as it comes with a differing RTP in base to jackpot contribution which can alter the general flow and feel of the games. Our key goal is to create both engaging gameplay, high visual impact and large jackpot prizes to play for. Whilst the games themselves have a differing flow, the core USP of Relax content remains true in a clear and understandable win potential combined with an engaging game experience.
How successful has the Dream Drop Jackpot been so far in terms of big jackpot wins? Are we close to seeing a Mega Jackpot winner?
Dream Drop has been very well received on launch and has showcased an impressive number of jackpot wins. The numbers are changing daily but in just over 7 weeks of launch we have had over 340,000 individual jackpot winners, 14 of which are MAJOR winners and the elusive MEGA has just dropped at a huge 997k on Videoslots. The Mega is already back to nearly Super Hot level which means we are likely to see our next Mega winner quite soon which is very exciting.
These stats showcase already that players are understanding and getting behind the product and seeing that frequency of fallout is both tangible and hitting.
Temple Tumble 2 was the perfect game to accompany the debut of the Dream Drop Jackpot, can you tell us what the next game will be to receive the Dream Drop treatment?
Temple Tumble 2 was always a natural choice for us to launch the Dream Drop product. The storyline evolved nicely with Cluster Tumble and we had an opportunity to continue the saga with Temple Tumble 2. Launching a new mechanic system with a familiar theme and storyline adds a layer of familiarity to what is a brand-new mechanic.
We have just followed up with a remake of the Snake Arena game adding Dream Drop but we also have a strong lineup of games coming including Volatile Vikings 2 next month. The roadmap looks impressive for Dream Drop and we are excited to see how it will develop in the coming 6-12 months.