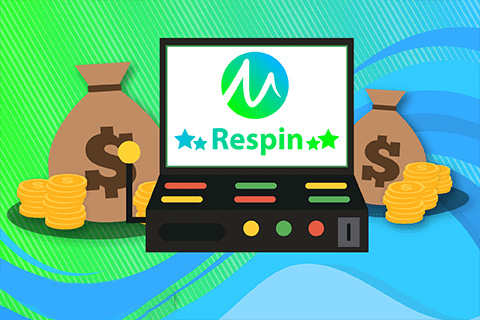 It is quite possible, since they make so many different types of games, including different types of slot games, that it's practically impossible to say for certain whether you will try one or not.
And regardless of whether you've tried any or haven't so far, Microgaming has been releasing slots with an innovative new feature called Respin. To name but a few of the online slots which incorporate this intriguing feature, there are "Retro Reels", "Reel Gems", and even "Retro Reels Diamond Glitz".
What the special Respins feature does is call upon you, as the player, to make specific choices, which are simply not available when it comes to the usual online video slot games. Which means you will have to think carefully on what the best way to utilize this Respin feature would be.
That is why we've written what we have here, in order to help you better understand the Respin feature, as well as offer you some general tips for how to best execute it. We hope they will be of use to you.
Getting into More Detail

Let's start at the very beginning: the slot you've chosen (and which incorporates this feature) begins like any other slot, with you, as the player, setting the betting parameters and proceeding to click the 'Spin' button, thus setting the reels in motion.

And once those spinning reels come to a halt, any payouts you may have won will be accredited to your account. So far, so good, but here is where the Respin feature comes into play. Below each of the reels you will notice a 'Respin' button, and below each of these special buttons, you will also notice a value displayed. What is it? Why, it is the additional bet amount, of course! You will have to wager this additional bet amount for the Respin.

And by doing just that, wagering this amount will entitle you to spin only the reel which holds the other four reels in the current position. And, yes, no need to wonder, as all of the possible payouts you may get as a result of the Respin will also be added to your balance.

Afterwards, new Respin values will once again be displayed below all of the reels. Another great thing about this particular feature is that you can choose to activate it again and again, or simply click the 'Spin' button if you wish to return to your normal game.
So, Should You Respin or Not?
A wise question, which most, if not all of you interested in this Respin feature will undoubtedly ask. Another question worth asking is that, in case you decide to Respin, how should you select the reel. And while we'd be all too happy to give precise and detailed answers to both of those questions, the truth of the matter is that, since the structure of the slot itself is not known, there cannot be ideal answers.

To avoid any confusion, what we mean by structure is simply how many of the various symbols can appear on each of your reels. In other words, one is unable to perform a correct mathematical calculation in order to make the right decision.

Having said that, we shall at least try to offer some bit of advice on this matter. One simple mechanism could be if, say, you've recovered your total bet in the spin…In which case, we strongly advise that you avoid activating the Respin feature. And either way, you should certainly consider placing a cap on the exact number of Respins you'd be willing to attempt for each given main spin. Granted, it is no secret that such a mechanism does not offer any kind of gambling advantage whatsoever.
What it does do, is help you, as the player, to stay within your bankroll and avoid staking more than you had planned to in the first place.
One More Thing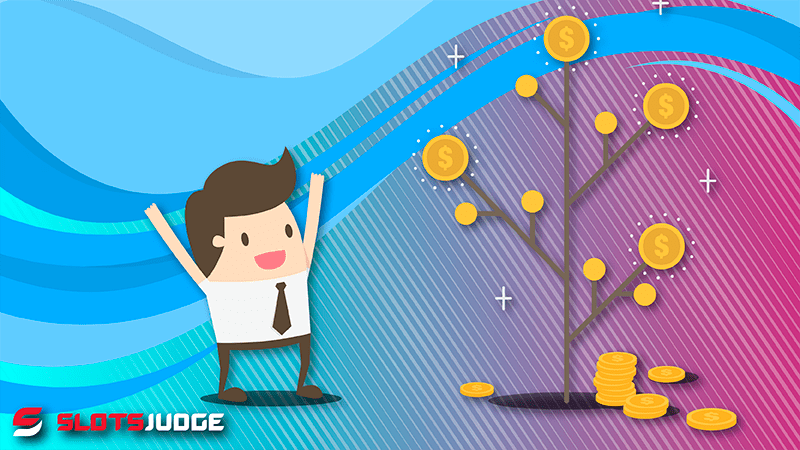 You may also notice that one (or possibly more) of the reels, which are aligned from right to left, might display a Respin bet of merely 0.01 credits. You may then realize that there just isn't a possibility of achieving an additional winning combo through spinning these reels. The reason is that the previous reels don't have the required matching symbol alignment. To put it plainly, if you choose to activate the Respin feature on such reels, you will not only be wasting 0,01 credits, but your time as well.

For the remainder of the reels, the payout that is expected should be in proportion to the Respin bet amounts. Which means that your risk-taking propensity is what will decide which of the reels to Respin. If you happen to be a high-roller, in search of bigger payouts, then the best thing you can do is click on the 'Respin' button with the largest-possible bet amount. The exact opposite goes for the conservative player types among you – you should click the 'Respin' button with the smallest bet amount.
Conclusion
It's safe to say that any Microgaming slot with this Respin feature won't offer any higher long-term average returns. Still, what they do achieve it making the slot much more interesting and exciting. At the end of the day, it is entirely up to you to choose whether you want to try out this special feature or not. At least now, you know better what you can expect and what it's basically all about. The rest is in your hands, dear players, and we can only wish you the very best of luck while spinning the reels on any slot.