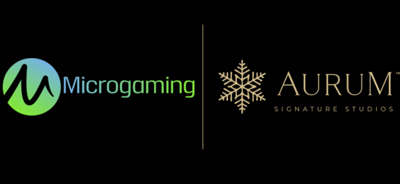 Microgaming announced a new deal welcoming Aurum Signature Studios to their growing network on the 26th of November 2021.
Aurum Signature Studios have become the first of Microgaming's bespoke slot developers. They will be designing one of a kind games that will be exclusively available through Microgaming's operators.
There are already many existing partnerships between Microgaming and several independent studios with the idea of developing the most ground-breaking titles. This keeps the market leader at the forefront of innovation in the iGaming space.
Their latest partnership is with the aforementioned Aurum Signature Studios. Aurum has an excellent track record in the industry thanks to more than 20 well-received high-quality titles. As well as helping develop unique games, Aurum Signature Studios will provide Microgaming with access to the full library of games that they have produced to date.
This will include popular Aurum games such as A Tale of Elves, a 243-payline festive video slot game available to Microgaming just in time for the Christmas season.
Microgaming CEO, John Coleman, is pleased with the deal and remarked that the studio is happy that content will be bespoke and diverse as a direct result. He went on to claim that he believes Aurum Signature Studios to be a strong addition to the growing network and reiterated the company's delight with the agreement.
A similar sentiment has been echoed by Madeleine Ozok, Director of Aurum Signature Studios. She stated that on behalf of the company, she is thrilled with the deal and is excited at the potential growth as a result of Microgaming's worldwide reach. Ozok believed that Aurum Signature Studios was onto something with their early development of online casino games and feels that that has been rewarded by Microgaming's approach and confidence in the developer.