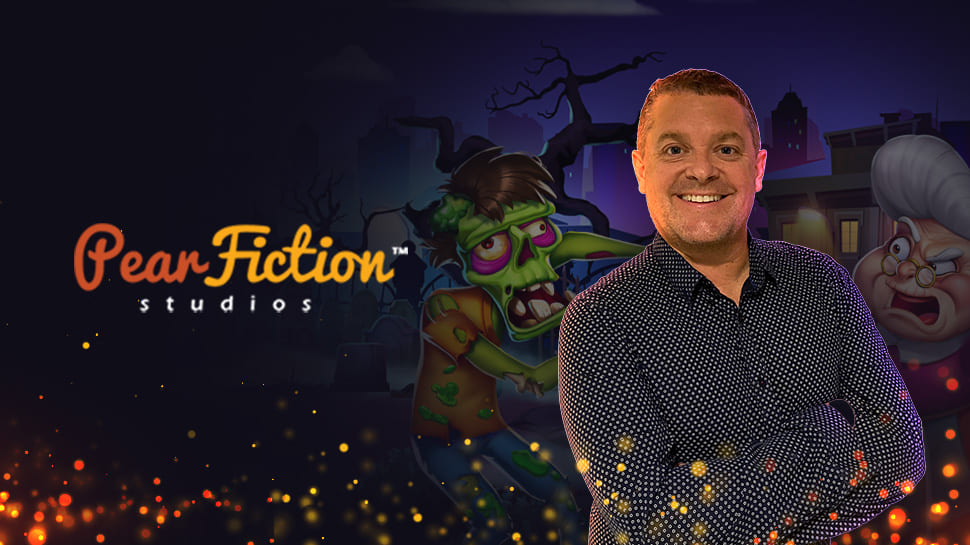 1) Hi Jeremy and thank you for the time you are taking for this interview! How are things going for PearFiction Studios so far?
Hello Aleksandra, things are very exciting at PearFiction Studios at the moment. We had a very productive ICE 2023 where we showcased our forthcoming game, Granny Vs Zombies™. The reception and feedback on this game have been amazing – probably the best reaction I've ever seen for a game.
We were also incredibly proud to have won the "Rising Star" award at February's International Gaming Awards in London. This meant so much to us and showed that we are recognised by the industry for creating great games. The award also recognises everyone in the company and is a just reward for all their hard work and dedication. Hopefully, it was the first of many awards.
2) Last time team Slotsjudge and team PearFiction met in person was during ICE 2023 in London. Can you please tell our audience why this ICE was special for the studio?
It was the first ICE where PearFiction was exhibiting as a Games Global exclusive studio which was very exciting. Games Global booked exclusive use of the Sunborn Yacht Hotel just outside the main Excel building and created a unique concept called "Studio Boulevard". This was a dedicated area onboard the yacht where many of the studios that release content exclusively via Games Global had a dedicated space for games demos and customer meetings. These rooms were decorated with each studio's new games and they looked amazing.
It was really wonderful to get back in front of so many customers at ICE for the first time after the Covid pandemic and we took this opportunity to highlight some of the games that PearFiction has coming out soon. There's no doubt that Granny Vs Zombies™ was hugely popular and the positive feedback gave the team a huge boost.
3) Everybody - including us - is patiently waiting for the release of Granny vs Zombies™. Can you please tell us what this game is about and what is your favourite thing about it?
Granny Vs Zombies™ is set to be another of PearFiction's great games, featuring strong characters and a detailed storyline. There is a zombie attack underway and only one person who can save the world, and that's Granny. During the big win celebration, players can see the whole story revealed in four stages, starting with Granny first learning about the attack, her planning how to fight back, her taking on the zombies, and finally being victorious on top of a pile of zombies. We have not gone for a dark and gloomy theme for this game but have kept it very bright and colourful with some truly amazing work from the game artists. They have created a great story, a range of fantastic zombie characters and the toughest Granny ever.
It is very difficult to have a favourite thing about the game because it is so feature-rich. However, I think the big win celebration is a work of genius, so I'll have to pick that.
4) What unique features does Granny vs Zombies offer compared to other games from PearFiction Studios?
Granny Vs Zombies is a Lock N Win game just like Squealin' Riches is but we have really increased the Lock N Win feature to include more elements such as keys to unlock additional rows to create excitement.
I would say that our Free spins game is quite unique. Players will be able to choose which weapon they want Granny to fight the zombies with. They can choose from a frying pan, rolling pin, butcher's knife or molotov cocktail. Each weapon has a power level and the player can select a more powerful weapon with fewer free spins or a less powerful weapon with more free spins. The aim of the free spins is for Granny to kill the zombies, collect their hearts to collect additional free spins, and also increase the win multiplier for every line win. There is also the chance for players to get the Disco Zombie and if they manage to collect his heart they will get into the Jackpot Lock N Win bonus game, providing a chance to win up to 5,000x in addition to the free spins winnings.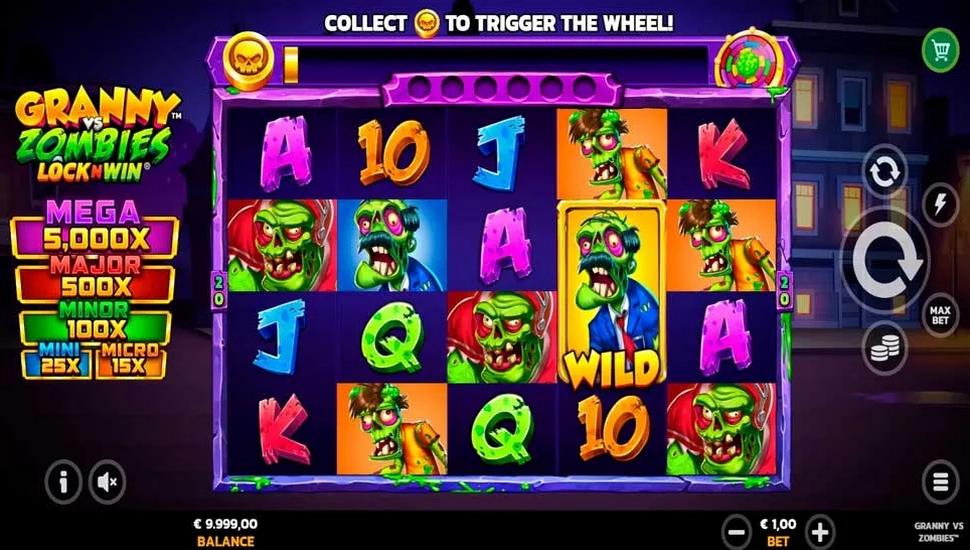 5) Why is Granny the main character in this game? Have you considered other characters to fight zombies?
As I said earlier, PearFiction is famous for the strong characters in our games – think about the Piggy in Squealin' Riches, the Mammoth in Blazing Mammoth and the Volcano in Treasures of Kilauea. They are all strong and recognisable characters. I think that Granny is the perfect opponent to fight the zombies because it is so unexpected. Whenever I tell a customer that I have a new game called Granny Vs Zombies, they always break into a big smile just at the name and the thought of a small old lady taking on lots of zombies. Granny is a tough cookie and doesn't take any prisoners. We have not considered other characters to fight the zombies but we have plenty of ideas for what we can do with Granny for any future games.
6) Can you tell us about any challenges the team faced while developing this game?
The game is so feature-rich that it took longer to finish than we initially anticipated. Because the guys in the studio are all "Pearfictionists", they wanted to create a truly memorable game. Our high production values are well known and second best is never good enough, so they all worked very hard to add the final touches that take it from being a good game to a great game.
7) Are there any special Easter eggs or hidden features in the game?
Nothing is hidden but I do love the two perfectly themed features that we have added to the base game and the free spins as well. The first one is the walking stacked wilds. We could not have a zombie game without some kind of walking wild, and we have three featuring different zombie characters. The second is the Granny Wilds. I told you she was a tough character, well if a Granny Wild lands and so does a Zombie Wild, then Granny will throw a molotov cocktail at the Zombie Wild, which explodes and showers additional wilds onto the reel set to create a win.
I think the Disco Zombie is also a surprise when he comes along and gives players a chance to get into the Jackpot Lock N Win game. He only appears in the free spin game. He's a cool funky zombie so players will enjoy that.
8) What feedback have you received about Granny vs Zombies so far?
We have never had a reaction to any game like we have to Granny Vs Zombies™. Just the mention of the name makes people smile but the game itself is so good that operators know that the game will be a big hit. The early performance data has been very positive since that early release launch and feedback from operators has been overwhelming.
I channel this feedback back to the guys in the studio so that they know that the customers and players love what they have created.
9) The other game from PearFiction Studios that we absolutely loved is an older release Treasures of Kilauea. Did the players love that release, and do you expect similar success for this one?
Treasures of Kilauea is a great game and a very successful game for us, particularly in certain markets such as the UK. The talking and laughing volcano was a big hit but it was also another feature-packed game that the guys delivered. The game is still doing well for us so I think it has proved to be a hit with the players.
If Granny proves to be as popular as our favourite little Piggy, then I think we have a very successful game on our hands with Granny Vs Zombies.