The 2012 Betting Law has a special rule that improves the monitoring of new and traditional betting forms in the Republic of Cyprus, which in return offers compliance mainly due to the fairness. Since its implementation four years ago, it has only used class A licenses. Applicants of class B permits came into existence in October 2016.

Therefore, the National Betting Authority (NBA) has the right to receive and to examine all applications before making any final decision. The body can also terminate applications as it monitors how online casinos provide their services to online gamers.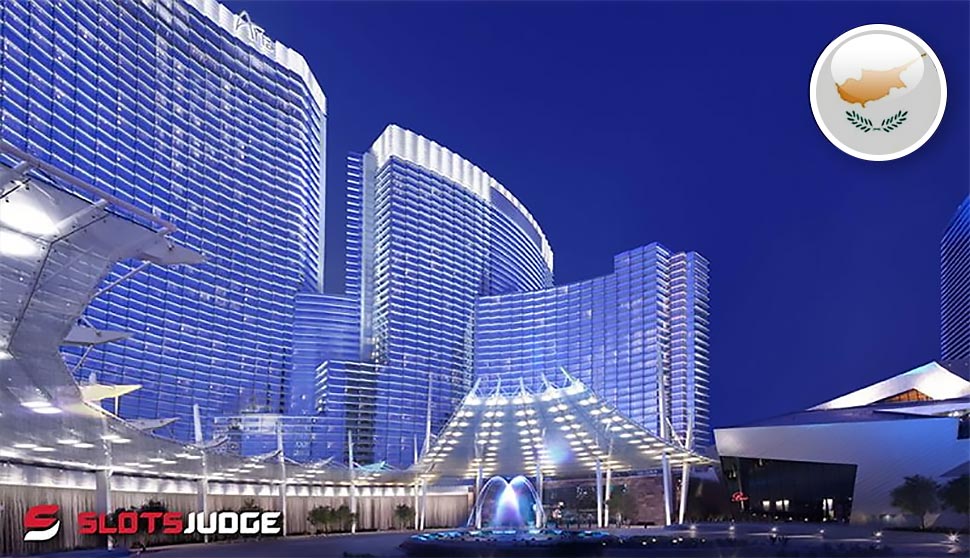 Michael Karaoli & Gregori Afxentiou,
1439 Nicosia
Call Center: 22601215
Telephone: +35722602723
Fax: +35722605043
Email: [email protected]
Website: https://nba.gov.cy/
Types of Licenses
Following the stipulations of the law, betting services are offered to persons who have a gaming permit from a designated commission. Therefore, in Cyprus, online gaming casinos should hold a license issued by the NBA.

There are two types or classes of permits that are issued under the provided law;
Class A - betting takes place in licensed places

Class B - involves online betting only
Class B licenses are granted following the stipulations found in Electronic Betting Services. However, this excludes gaming machines of small benefits, electronic gambling on horse races, and lucky online gamblers.

Gaming machines of little benefit are mostly poker machines or other similar devices which play cards. Remember here that the National Betting Authority can also include any other gaming device.
Application Process & Fees
To get a license in Cyprus, the applicant needs to submit filled application forms to the NBA. The way should contain the most relevant details that the regulatory body needs for it to issue any gaming license. Also, applicants should include specific fees according to the period they wish to use the permit.

For one year licensing, the fee is 30,000 Euros. Others should pay close to 45,000 Euros for a two-year licensing period; licensed individuals can only offer betting services.

The Republic of Cyprus issues two types of licenses.
Class A - allows applicants to provide gambling services in licensed premises

Class B - gives online casinos the right to provide gamers with electronic betting. Note that such does not include online casino games, slot machines, and online horse racing
The application for a Class A or B bookmaker's permit can be issued only by an industry with shares. It should also exist either in Cyprus or outside its borders. Also, the company should have a branch in the Republic of Cyprus.

Other requirements include:
It should only engage in sports betting and nothing else!

It should have fully issued and paid share capital, usually around 500,000 Euros.
The online gaming application must be followed by a bank guarantee of 550,000 Euros with an expiry date, generally six months after getting the license. Besides, the application should come with information and evidence that show that there is a need to establish a backup server in Cyprus. Lastly, there should also be a good number of supporting documents and additional information.
Taxation & Other Contributions
When it comes to taxation, the licensed company should pay a gambling tax to the government of Cyprus. Also, the brand should include contributions to the National Betting Authority (NBA). A 10% betting tax on the overall revenue is paid to the Cyprus government. Similarly, 3% of the total revenue is offered to the NBA as a contribution in every accounting period. Keep in mind that the accounting period lasts for only one month!

Companies which are exempted from tax are;
Those whose address and control are not from within Cyprus

Online casinos with no premises as they offer their services online
Player Protection
Following the Betting Law, the website of the licensed company or person should include relevant information to protect its players. This includes;
Specific terms and conditions of the various services offered by the person or entity

Several links to sites also approved by the NBA

Information on how best one can express his or her concerns

Systems to monitor the compliance examination of an online slot player
Interestingly, the National Betting Authority accepted applications for licensing online betting companies from the 3rd of October 2016. The process took one month!

A lot of improvements and developments are currently under discussion while following the stipulations of the betting law. Stakeholders are looking to expand the business, safeguard the public interest, and every player by creating the much-needed assessments and reports.

The National Betting Authority, together with banking institutions, is looking for ways on how players can open bank accounts in Cyprus. This would go a long way in protecting gamblers winnings on a long-term basis. The bank authorities monitor these accounts, and there is also close communication with the regulatory body.
Conclusion
Well, above is what you should expect from the world of online gaming licensing in Cyprus. It offers more player protection than other online gaming licenses, but it is not so reliable when compared to popular online gambling regulators.

For more detailed information, visit them at their offices at Michael Karaoli & Gregori Afxentiou 1439, Nicosia, Cyprus.