The Malta Gaming Authority (MGA) is an independent regulatory body that deals with all matters relating to gaming in Malta. These include both online and table games. Some of the gaming sectors in the country include:

• Advertising lotteries
• Land-based Casinos
• Cruise Casinos
• National Lottery
• Skill games
• Racecourse sweepstakes and bets
• Amusement machines
• Commercial halls for bingo
• Gaming devices
• Non-profit games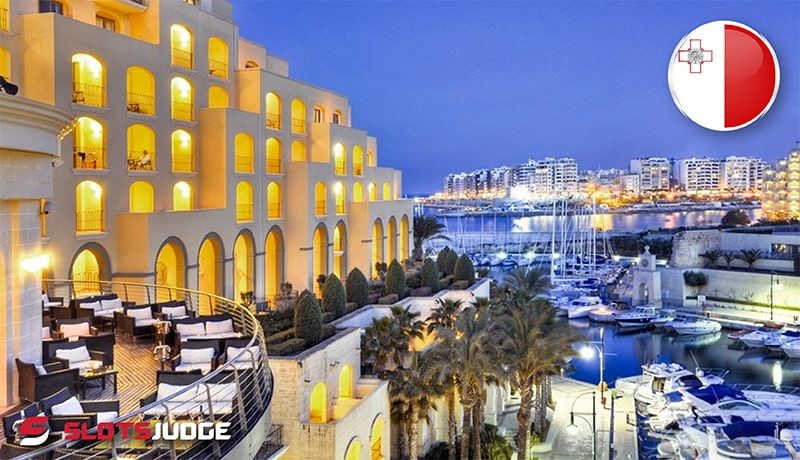 Building SCM 02-03, Level 4,
Ricasoli SCM1001, SmartCity Malta,
Telephone: +356 2546 9000
E-mail: [email protected]
Website: www.mga.org.mt

Advertising Lotteries
These games are created to encourage and promote the sale of services or goods. However, this is not an economic activity, and any payments are meant for buying the advertised products. They are not to serve as a means of taking part in the game!
Cruise Casinos
Regulations for cruise casinos came because of the need to monitor Malta casinos operating in cruise ships or Malta's territorial waters. The main aim of the MGA is ensuring that there is equality in principles stipulated by the regulatory body. Applications for permits should be filed within 60 days before the ship calls in Malta. Approvals are only done after paying the average fees, and MGA ensures that it's following the law. The gaming authority in Malta also monitors local land-based casinos as it follows The Gaming ACT under Chapter 400 of the Malta laws. Currently, there are four licensed casinos in the country:

1. Casino Malta
2. Oracle Casino
3. Portimao Casino
4. Dragonara Casino.

Although the Malta Gaming Authority licenses these casinos, their papers are only legit if they hold a government concession. They are also scrutinized daily to make sure that the slots are run fairly, and lawfully.
National Lottery
The Malta National Lottery was established in 1934 as a government monopoly. All its games were under the control of the Public Lotto Department. However, back in February 2004, Maltco Lotteries was presented with the exclusive license to run and control all National Lottery slots. The license came with some exciting perks. Despite being valid for seven years, it also had a provision for an extra year. Here, the one-year extension catered for cases of non-renewal caused by public calls.

The Malta Gaming Authority monitors the operations of the National Lottery holder, Maltco Lotteries. It also collects taxes on games from the company for the Maltese government.
Race Sweepstakes & Bets
Currently, racing bookmakers are regulated by the Malta Racing Club and under the administrative police responsibility. Online racecourse sweepstakes and bets are licensed following The Second Class of the Remote Gaming Regulations!
Skill Games
License for power games was introduced in January this year. Here, the Authority should govern and regulate this games department, following Article 78 of The Lotteries and Other Associated Games ACT. The stipulations are also under Chapter 438 or the Maltese laws. A properly controlled skill license should offer services to engage with their slot players. Also, it should supply on a business-to-business basis.

The license is valid for a five-year time frame, with several instructions which include:

• The procedure for making sure that the business owners are up to the task
• System and financial auditing to ensure a fair gaming operation
• Properly secure
• Steps to help avoid money laundering and fraud
• A right level of differentiating the player funds and information security
• License owners should contribute to administrative charges
• There is also a 5% tax charge on gaming revenues!
Non-Profit Games
Non-profit games are also under the responsibility of the Malta Gaming Authority (M.G.A). The body issue permits for The Department of Public Lotto, following the principles of the Public Lotto ACT. Non-profit organizations run and control these games. Besides, net gains go to funding for sports, religious, educational, or cultural projects.
Gaming Devices
Licensing gaming permits and regulations came in 2011. They aimed at empowering the gaming authority of Malta in controlling and licensing all gaming devices. Therefore, all applicants looking to participate in activities associated with gaming devices should first apply for a permit.

The license class depends on the type of gaming activity. Most importantly, these gaming devices should be fully approved by the Malta Gaming Authority.
Commercial Bingo Halls
In Malta, commercial bingo or Tombola regulations were published by MGA in 2006, following Article 78 of The Other Games and Lotteries ACT of 2001.

Here is a list of the licensed Tombola halls:

• Embassy entertainment in Valletta
• Fair Play in Qawra
• Main Street in Paola
• Preluna Bingo in Sliema
Amusement Machines
Introduced on 15th March 2011, regulations for amusement machines gave the Malta Gaming Authority the right to license and monitor such devices. Therefore, applicants seeking such permits should apply to the right class and follow the regulations of these machines. All amusement devices should be registered and later approved by the regulatory body!
Conclusion
For any inquiries, suggestions, or even questions, you can contact the Malta Gaming Authority on [email protected] You can also visit them at their Malta office residence or call through their telephone hotline number: +35625469000. Opening hours are from Monday to Friday 9:00 am to 5:00 pm. However, they are closed during weekends and public holidays.