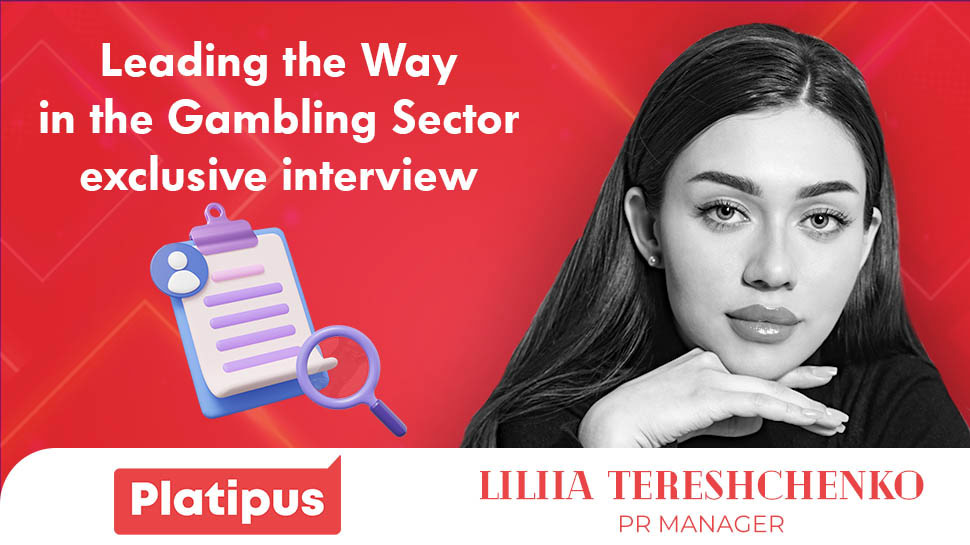 1. To kick things off, Platipus has been in the gambling sector for more than a decade. What do you believe has been the key to your longevity and success?
Our unwavering commitment to excellence and innovation is the key to our success. We constantly strive to develop captivating games with unique features and engaging gameplay mechanics. Additionally, our strong focus on building lasting relationships with our clients, partners, and players has been instrumental in our continued growth and success.
Last but certainly not least, our dedicated team of professionals deserves special mention. Their passion for crafting exceptional games has been the driving force behind our success throughout the years. Their expertise and hard work propel Platipus forward in the dynamic world of gambling entertainment.
2. With multiple licenses from various jurisdictions, including AGCC, Britain, Gibraltar, and Malta, it's evident that Platipus is expanding its reach. Can you share a bit about your expansion plans, especially regarding acquiring these licenses?
Certainly, expanding is a vital part of our growth strategy, and acquiring licenses from different jurisdictions is a crucial component of this strategy at Platipus.
To elaborate further on our expansion plans, we are actively working towards obtaining a license in Ontario, Canada. In addition to this, we are intensively working on entering the Philippines market. This decision aligns with our strategic vision to extend our footprint in Asia, a region with great potential for the gaming industry.
3. Mobile gaming is booming, especially among our millennial audience. How does Platipus ensure its games are mobile-friendly and offer the same quality experience across devices?
It's worth noting that mobile optimization is paramount in today's gaming world. As it stands, the vast majority of players prefer to use their mobile devices to gamble and this trend is mirrored by our user base, with over 70% of users spinning our slots on mobile or tablet devices. With that in mind, our adaptation teams dedicate truly monumental amounts of time and effort to ensure our mobile and alternative versions are flawlessly adapted for all devices and browsers. As a result, our players can enjoy beautifully animated games on a whole range of devices and browsers without any technical difficulties.
4. Your game catalogue is broad, catering to fans of high-volatile titles and games with low variance alike. How do you strike a balance and ensure you're creating content that resonates with such a diverse audience?
Our game development philosophy focuses on meeting the needs of a diverse audience. We undertake extensive research and analysis to understand the preferences and demands of different player segments.
Striking a balance between high-volatile and low-variance titles involves a careful selection process, ensuring our game catalogue offers a wide range of options to cater to the varying preferences of our players. This approach allows us to deliver an enjoyable gaming experience for all.
5. We've heard whispers about Platipus's participation in notable events, such as SBC. Can you share more about your involvement and any exciting updates or announcements you have in store?
As a dynamic and innovative company, we actively participate in notable industry events. One such event on our radar is the upcoming SBC Summit Barcelona, scheduled for September 19-21. At the SBC Summit Barcelona, we are excited to present our exclusive portfolio of exceptional slots and table games, including the new ones. Moreover, our CBDO, Vladyslav Garanko, will participate in an incredible panel to discuss responsible gambling and the balance between human control and AI capabilities.
We are also excited to announce that we will be participating in the SBC Summit Latinoamerica. More details about our participation will be revealed soon on our social nets, so please stay tuned for updates!
Thank you, Platipus, for giving us an inside look into your operations and exciting plans for the future. Our readers will undoubtedly be on the lookout for what you have in store next!
We hope our readers enjoyed this insightful interview. Stay tuned for more exclusive content from industry leaders!